Hamilton School District will provide a learning environment where all students are successful and prepared to excel in an ever-changing society.
Volleyball order of play update for 9/26 in Olpe: 4:00 South Court - Olpe C vs. Madison C. (Unofficial Match) This match will stop at 4:40 so the 5 p.m. game will start on time. 5:00 - Olpe vs. Waverly (Both JV and V) 6:00 - Madison vs. Waverly (Both JV and V) 7:00 - Olpe vs. Madison (Both JV and V) Good luck to all of our lady student-athletes!
Here is the schedule for the JV and Varsity volleyball tournament this weekend in Olpe starting at 8:30 am

Homecoming week continues with "Career Day" tomorrow. Tomorrow evening beginning at 6:30 we will have the homecoming community parade, followed by a free hamburger and hot dog meal with bonfire and pep rally! Plan to join us tomorrow evening in downtown Hamilton!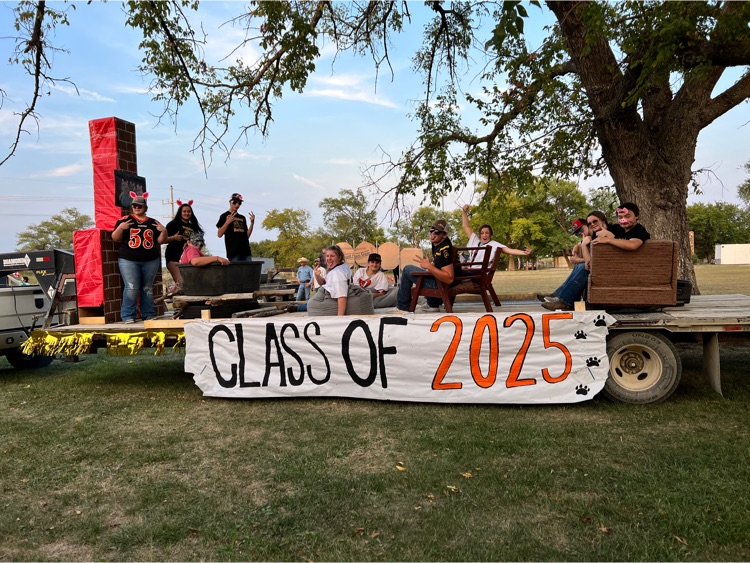 Our beautiful fall mums and plants are here!!! Plant pick up will be Friday, September 15 from 2-6 pm at the back of the high school near the SHOP. We do have a few extras...so come early if you are interested! Thank you for supporting the Hamilton Ag Club!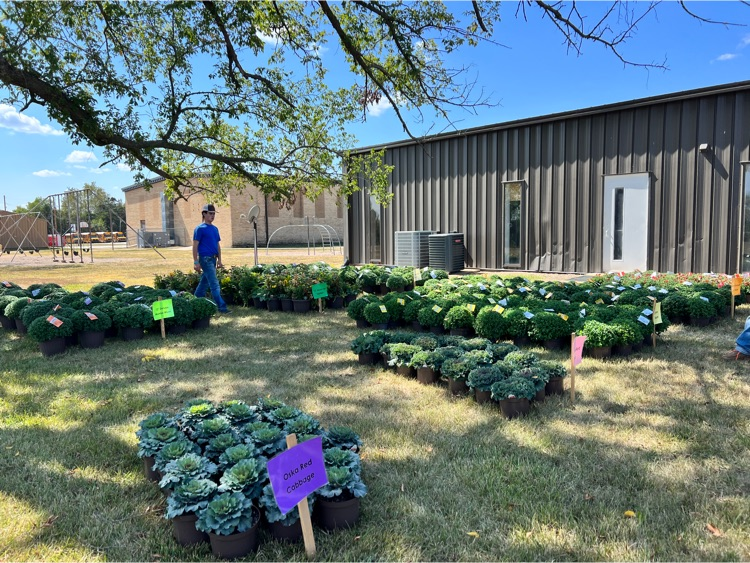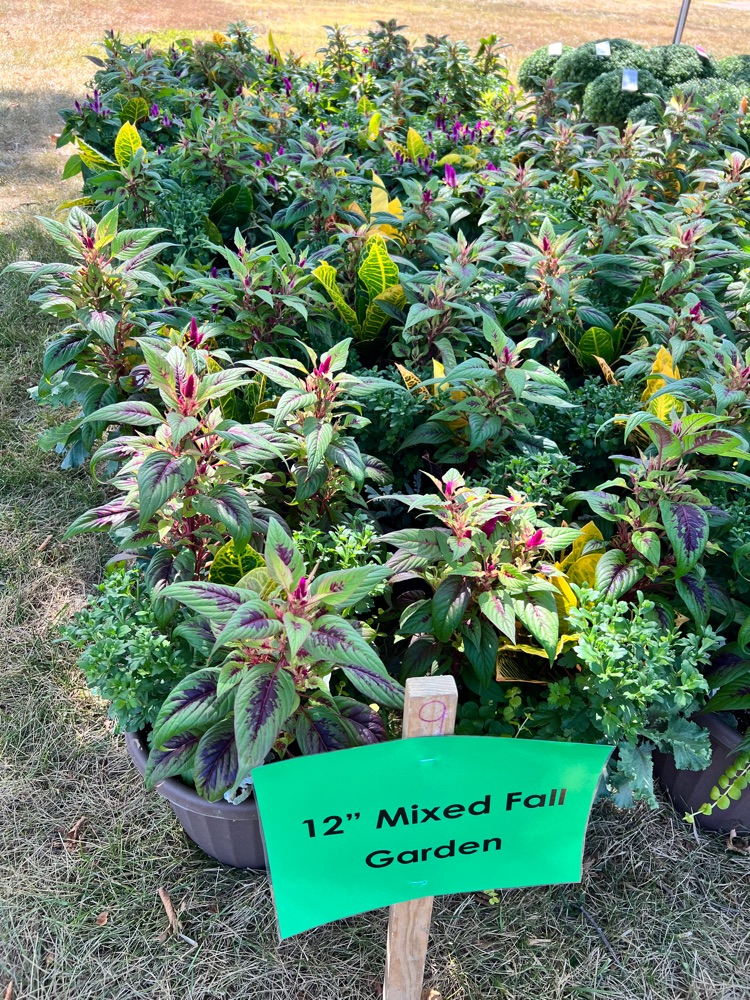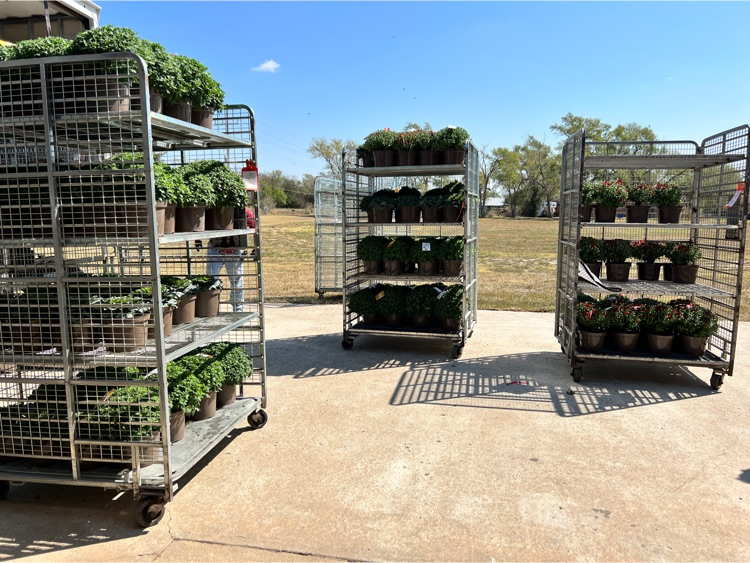 5th and 6th grade teacher, Mrs. Butler, recently received a "Plant a Prairie" grant from the Kansas Native Plant Society. This grant includes garden kits with 32 live native plants of grasses and wildflowers. Students will enjoy the hands-on experience of planting and tending their mini-prairie as well as learning the basics of plant biology and prairie ecology. The completed garden helps preserve our natural heritage by providing a way station for various pollinators. Funding for "Plant a Prairie" is provided by the Gary and June Kliesen Memorial Fund. Gary and June were active KNPS members and advocates for native plants and prairie restoration. The purpose of the Kliesen Fund is to engage youth in starting prairie gardens. We are excited about this opportunity for our students! CONGRATULATIONS, Mrs. Butler!!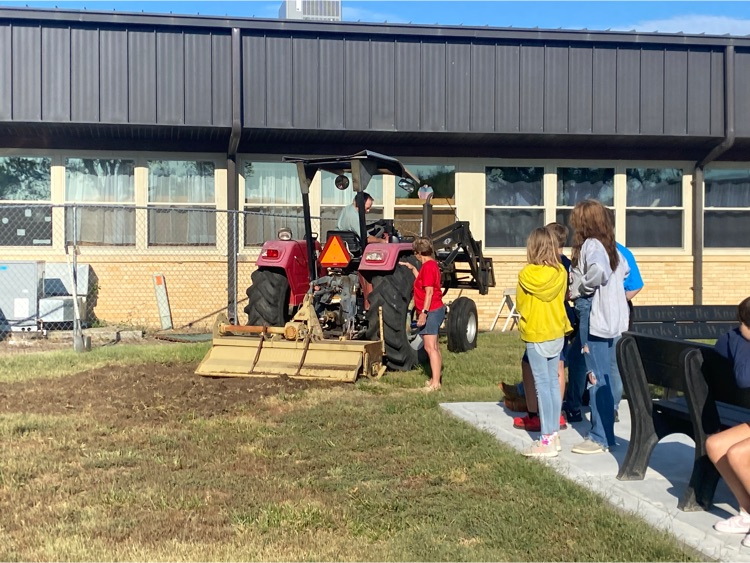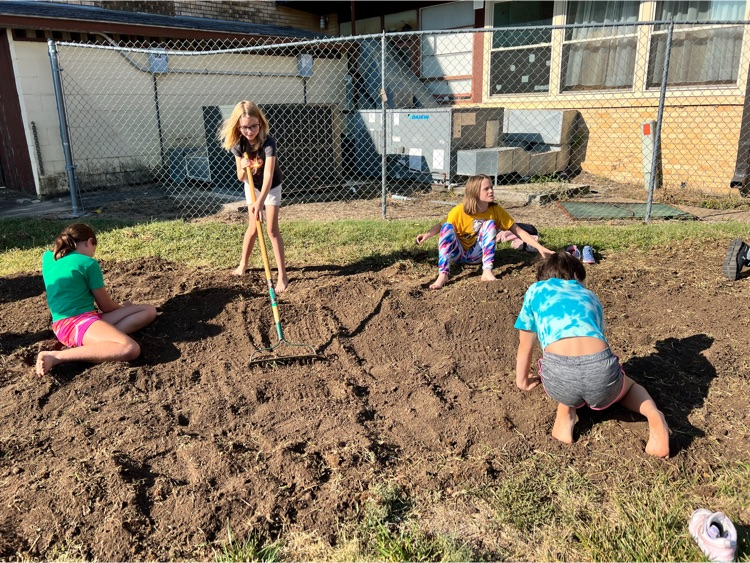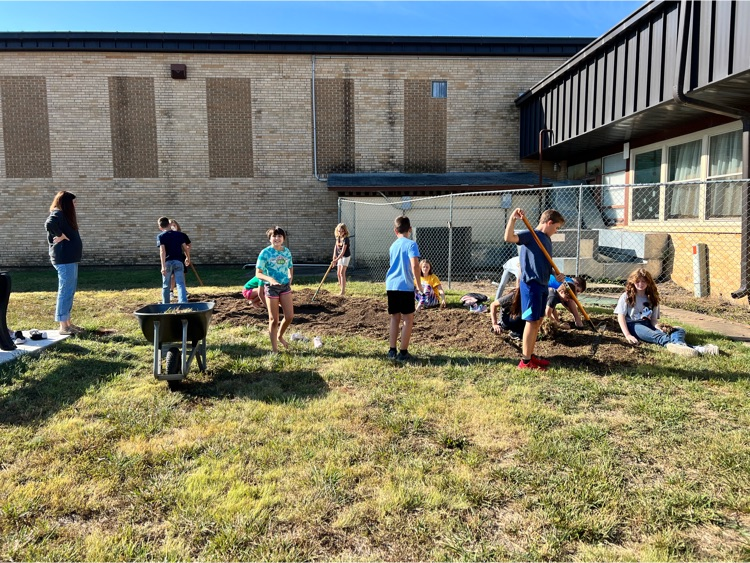 Home games will now be streamed using Team 1 Sports. The first game to be streamed will be the HS football game this Friday. You can use this link to watch from home for free:
https://tinyurl.com/ys6m4spk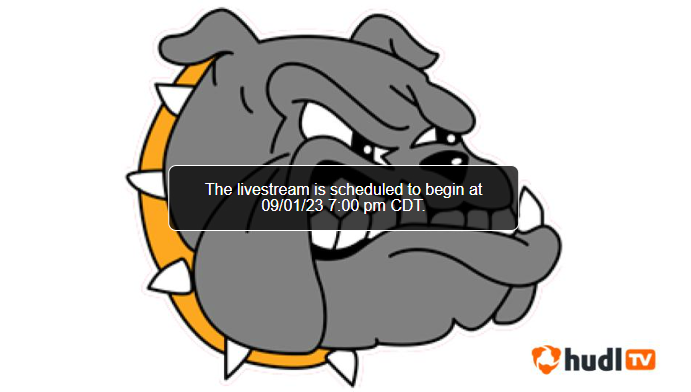 Good afternoon, Tiger family! Tonight is Open House and our district cookout! Come meet the teachers from 4-7pm with our free hamburger feed starting at 5:30 and parent meeting in the gym at 6:00. Hope to see you tonight!!

Good afternoon, Tiger family! Just a reminder that enrollment for the 23-24 school year is tomorrow, Aug 1st from 2-7pm in the school cafeteria! If you received an enrollment packet please bring it with you. We can't wait to see you!

Hamilton School Supply list for 2023-24! The majority of the needed supplies will be provided FREE thanks to the Lamont Wesleyan Church and the Greenwood County School Supply Drive - thank you so much to these organizations for supporting our students and families! These items will be handed out at enrollment on August 1st from 2-7 in the school cafeteria. Please see the attached list for the few things each family needs to provide for their student's classes. Thank you and we will see you soon!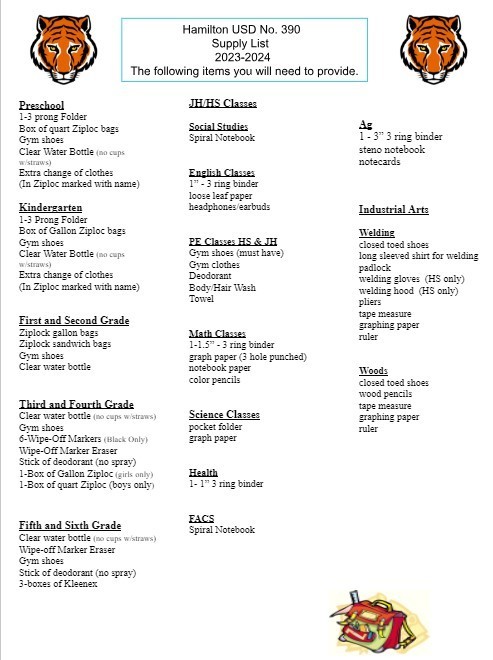 Good morning! Tackle football forms for grades 4-6 are due this Friday to Abby Larkin, Madison Rec director. This is to help get a count on students who are planning to participate so that proper equipment is ensured. Cost is $15 but the Hamilton Rec department will cover $10 of the cost. Please print out the form and email it back to Abby at
alarkin@usd386.net
or drop it off at the Madison BOE office. Thank you and I hope you are having a great summer!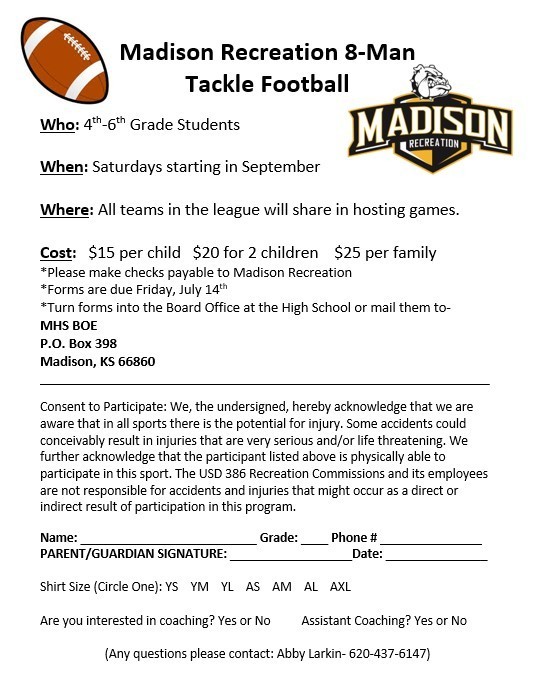 Good afternoon, Tiger Family! I hope you all are enjoying your summer - but can you believe that it is almost over? Enrollment is just around the corner and we will be mailing out enrollment packets this week - so please be looking for them in the mail. Enrollment will be Tuesday, August 1st from 2-7pm in the school cafeteria. Please bring back completed packets with you. A couple other dates to remember - August 14th is our Open House and Back to School Cookout and that will be from 4-7pm. We will have a parent meeting in the gymnasium at 6:00pm . So, come meet your teachers, enjoy a free hamburger/hot dog meal and see all your friends! The following day, August 15th we start classes! Looking forward to another great school year!!

Hello Tiger Family- 7th - 12th grade Bulldog football players —> Camp week starts on Monday, July 10th Who: High school and Junior high Bulldog football players What: football team camp @ Madison When: July 10-14, 6-8 PM Where: Madison practice fields Why: to teach the fundamental skills of Bulldog football Please call the school at 678-3651 if you will need a ride.

Last call for Driver's Ed! Classes start next week....please email
snelson@hamilton390.net
to sign up and get the necessary paperwork prior to the first day of class. Class is free for Hamilton students, $250 for out-of-district students.

Come join our awesome Tiger Family!! USD 390 has an opening for either a full time bus driver/classified position or a part time driving position. Please contact the school for details. 620-678-3651.

Hamilton Ag Club Butcher beef for sale…quarters, halves or whole available. $1.75/lb live weight. Processing not included. Please contact the school to reserve your beef! 620.679.3651. These have been raised by the Hamilton Ag Club members all school year…thank you for your support!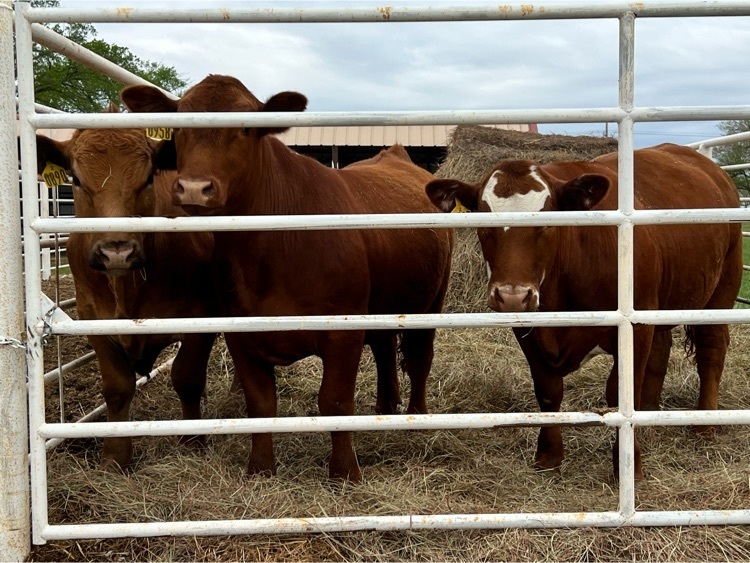 Good morning! Just a reminder that we will have our Academics Awards Assembly for all students tomorrow morning at 9 am in the gym. All parents/grandparents are welcome to attend! Thank you and have a great day!

End of the year Meat Sale! Available bundles listed below. Take advantage of these great prices while supplies last! Please contact Tammy @ (620)678-3651 with questions or to place an order.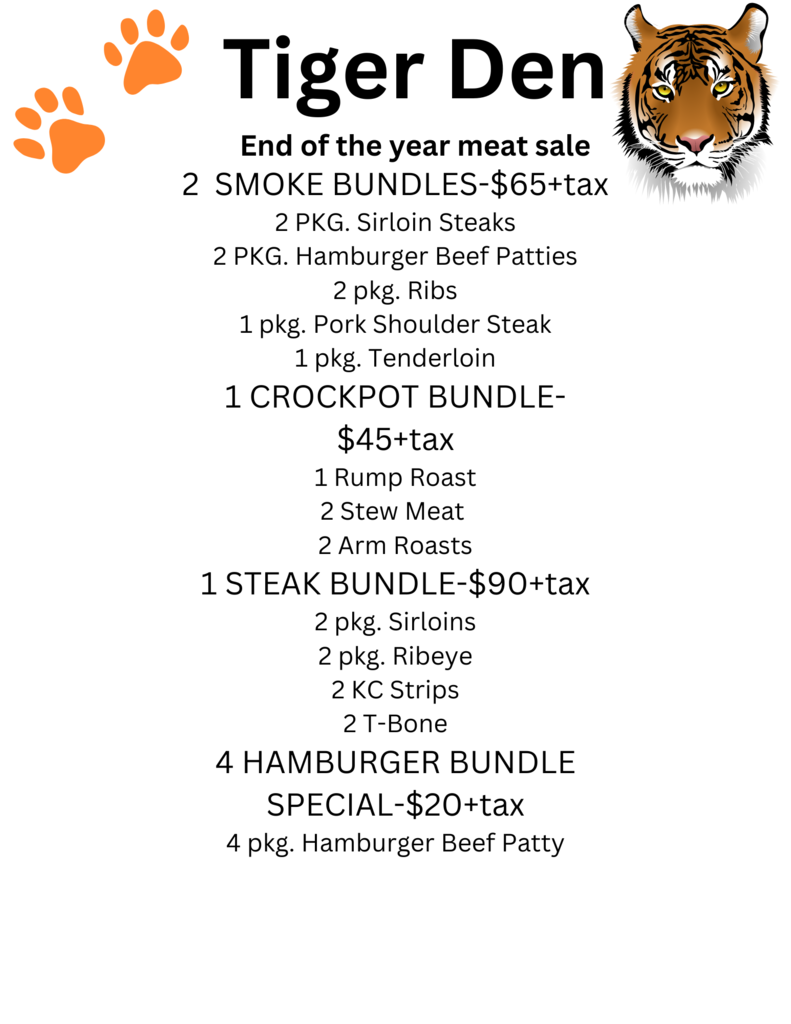 We are gathering new supplies for our FACS kitchen! If you would like to help out, we would be more than grateful - just follow the directions below. Thanks for supporting our students!!

Good morning Tiger family! It's a very busy time of year, so I wanted to update on some upcoming events. April 29th - Prom - Promenade starts at 6:00pm - west side of elementary school May 2nd - 8th Grade Trip - gone all day and back late May 3rd - Breakfast Buddies - parents/grandparents welcome to come and enjoy breakfast with your students May 3rd - Water Festival Reschedule 3rd/4th Grade May3rd - Senior Parent/Student Meeting - 7:00pm - Board Room May 4th - Sedgwick County Zoo Trip - Grades 1-4 May 9th - Kindergarten Graduation - 6:30pm May 10th - Stillwater's Edge - 7-12 - Must have permission slip signed. May 11th - Academic Awards Assembly - 9:00am - Everyone welcome May 11 - Senior's last day May 13th - Graduation (8th/Seniors) 10:00 am May 16th - Last day of school!