Congratulations to the Junior High basketball teams tonight as they all brought home BIG wins against SCC! Congratulations guys and gals! We are proud of you!!

Super proud of our football boys for advancing in bracket play last night with a WIN over Marmanton Valley 62-0 at half. Keep it up Bulldogs!! We are PROUD of you! #AllAsOne #BulldogPride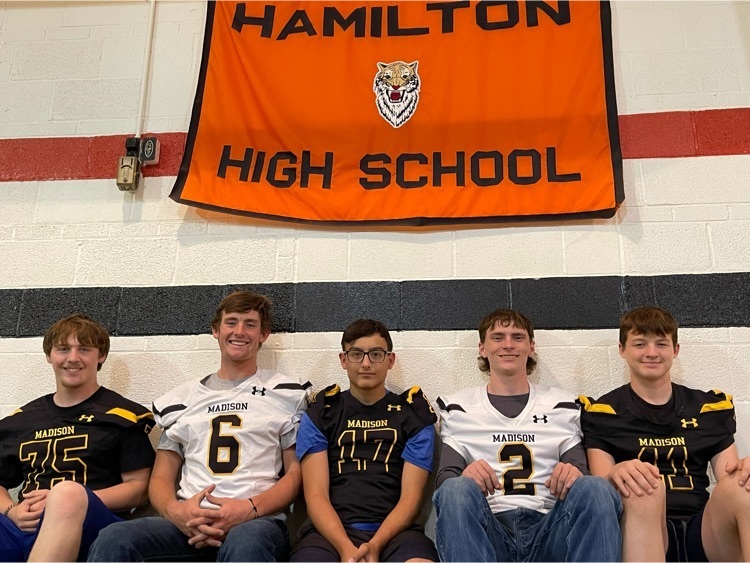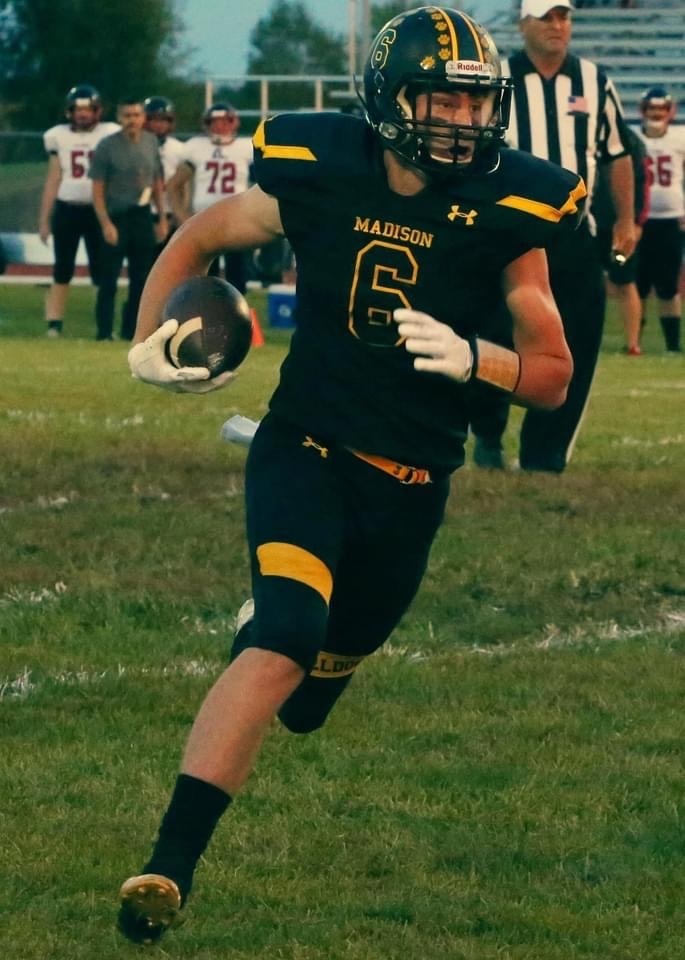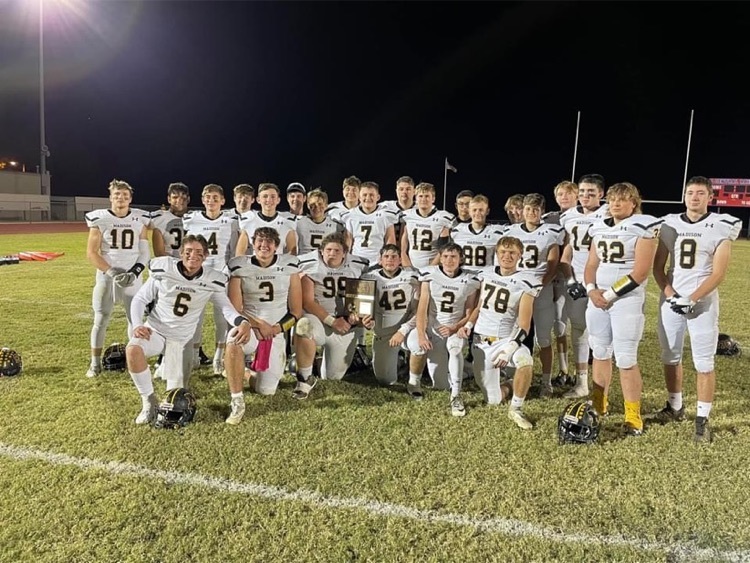 Upcoming election for school board positions.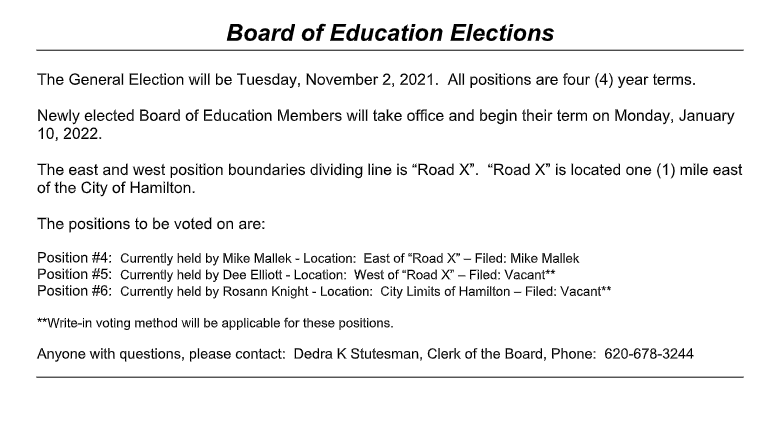 There has been some fun stuff going on in our classrooms! Here Mrs. Ballard's 5th and 6th graders are helping Ms. St.John's preschool and kindergartners make a Q-tip skeleton after reading the book, Dem Bones. For a short while after our Monday morning assemblies these two classes spend time together reading various books and doing crafts.

Even though their season came to an end this weekend at sub-state, getting beat by Burlingame, we are super proud of these ladies! What a successful season you had! Congratulations Emma, Lizzy, Rowdie and Kimber!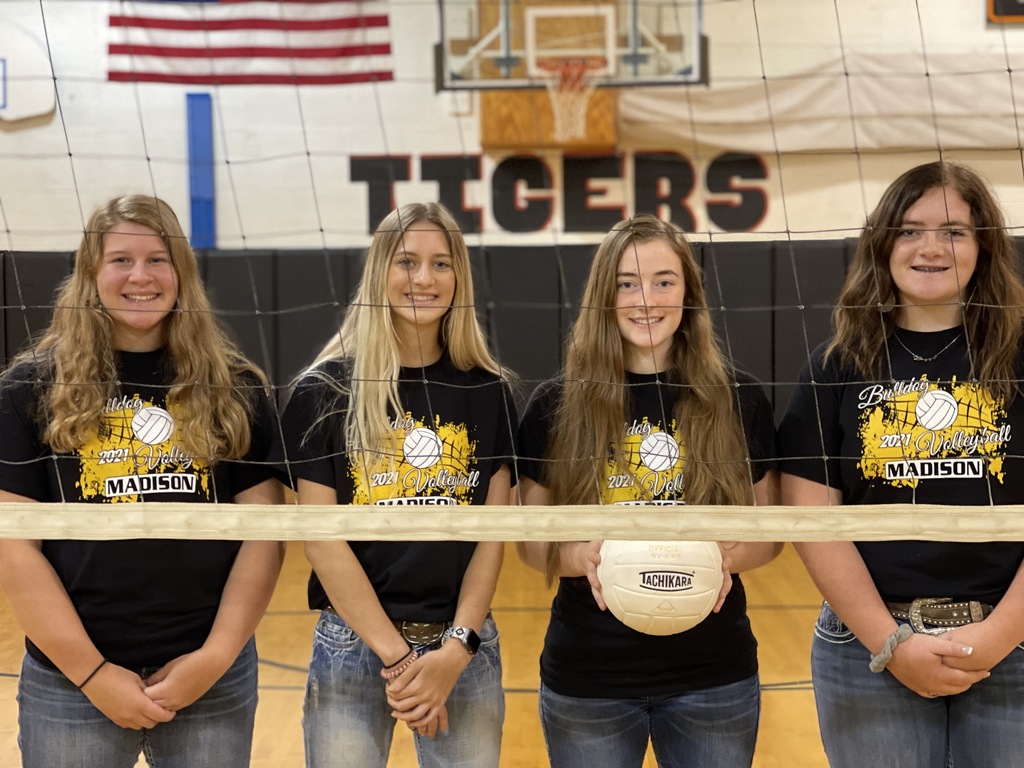 Look what is PROUDLY displaying in our hallway! And we even got the man himself to come and take a pic with his championship poster! Hamilton's own 3x STATE CHAMP in Track and Field for 2021 - Kelton Buettner! Track and Field is the only sport that Hamilton competes as it's own school when it comes to Regional and State competition. Kelton and Drew Stutesman combined for a total of 41 points as a team - just ONE point out of a team trophy, placing 4th! Congratulations once again, Kelton! We are PROUD of you!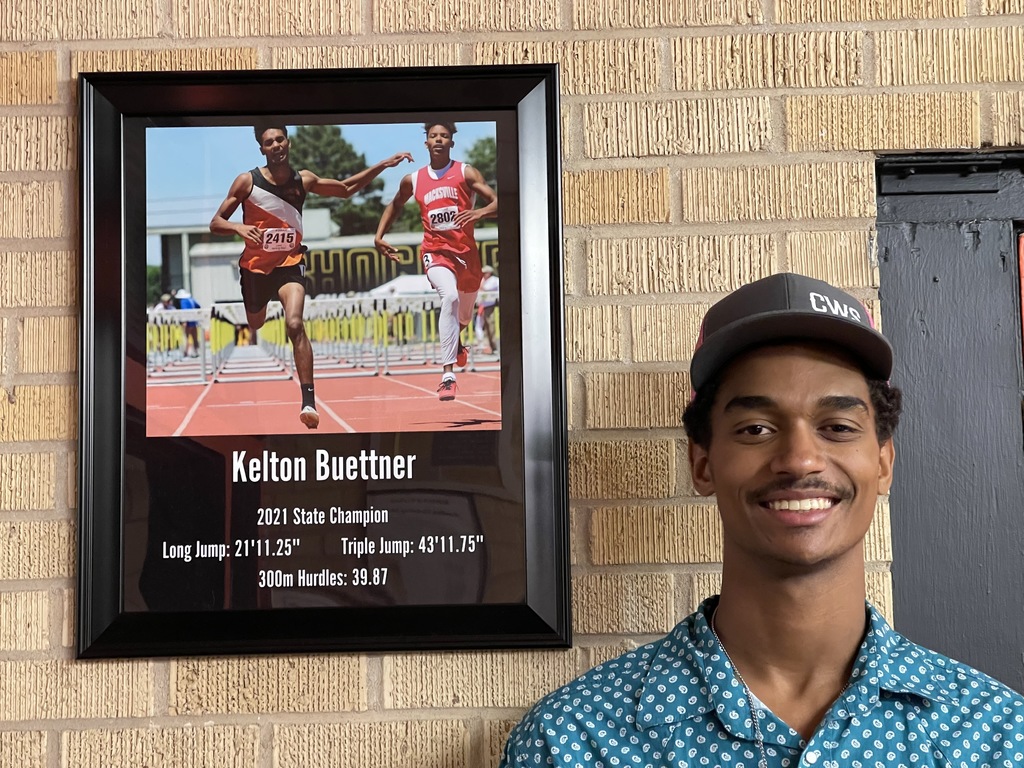 Best of luck to our high school volleyball girls as they compete at sub-state today in Moran! Play hard girls, you can do it! Proud of you!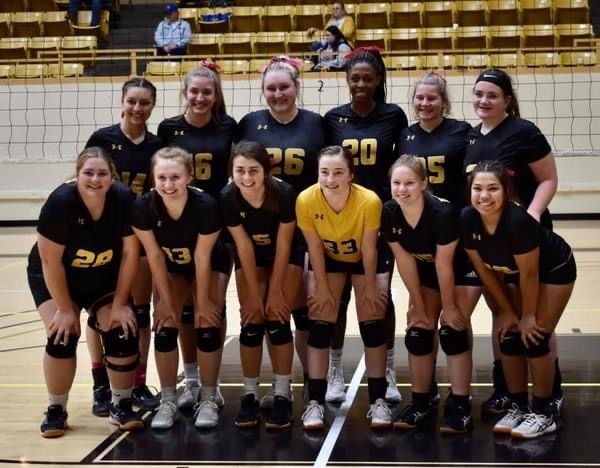 Congratulations to our high school football boys for bringing home the DISTRICT CHAMPIONSHIP last night against Central Burden! Proud of you! Keep it going!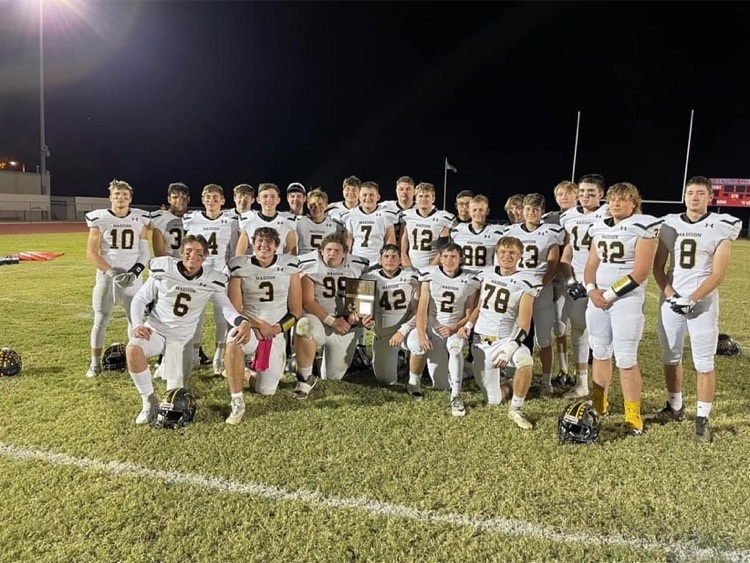 We had a GREAT afternoon yesterday doing community service around town and cleaning up our school! Students pulled weeds, raked leaves, cleaned out garages and buildings, painted signs, and trimmed bushes. The weather couldn't have been more beautiful. Thank you to our community for your support!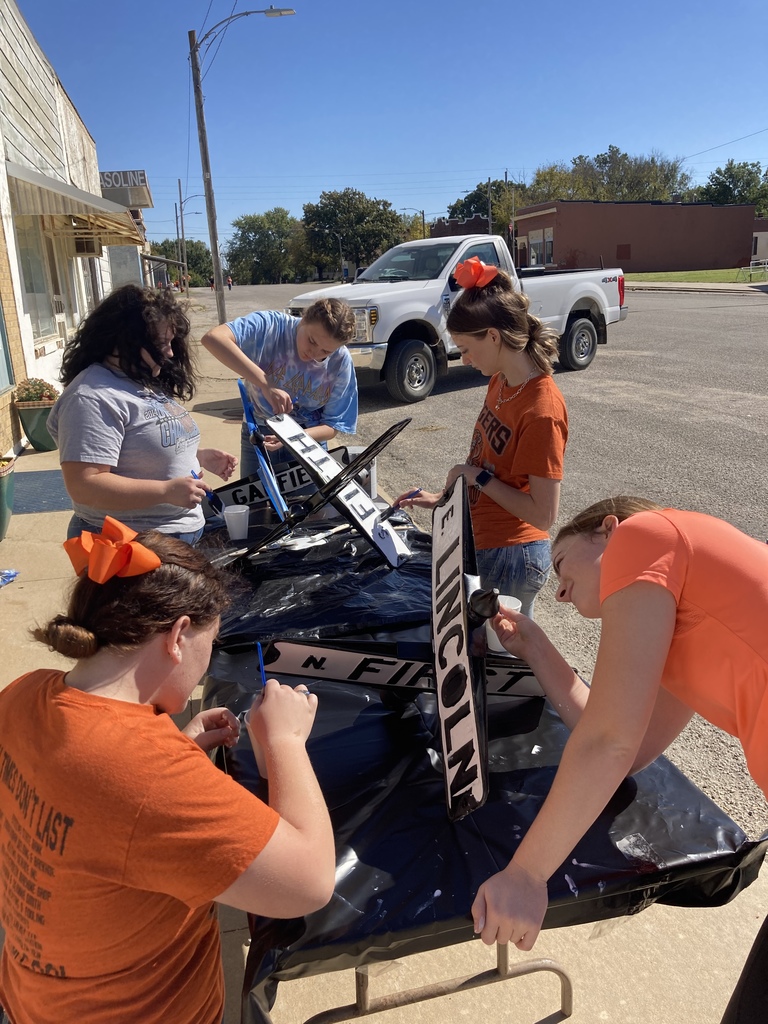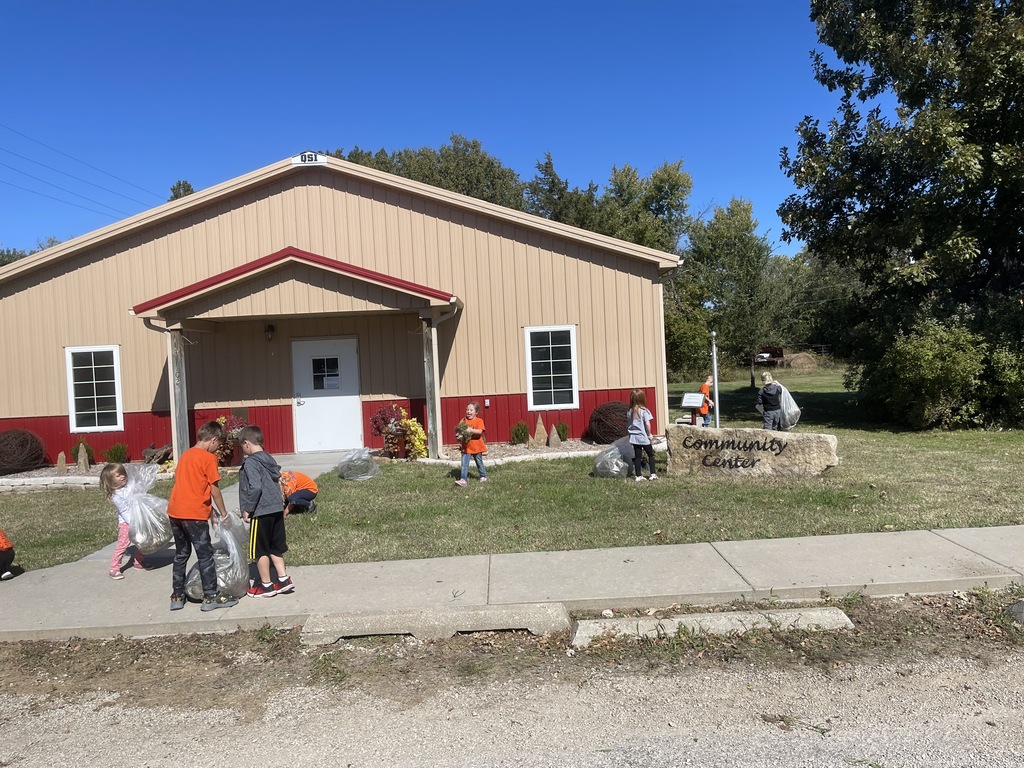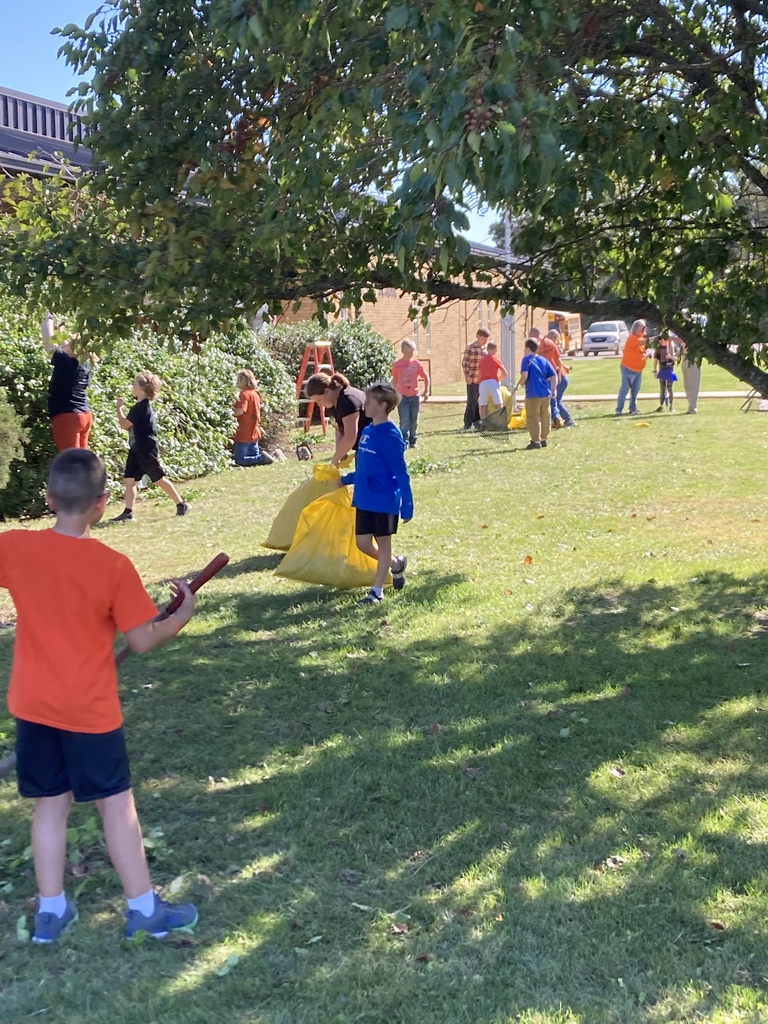 Our elementary students have had some exciting activities and field trips these last few weeks! Our local fire department volunteers came to the school last week and talked to the students about fire safety and students also got the chance to spray some water at targets. We greatly appreciate our local department taking time out of their day to visit with our students.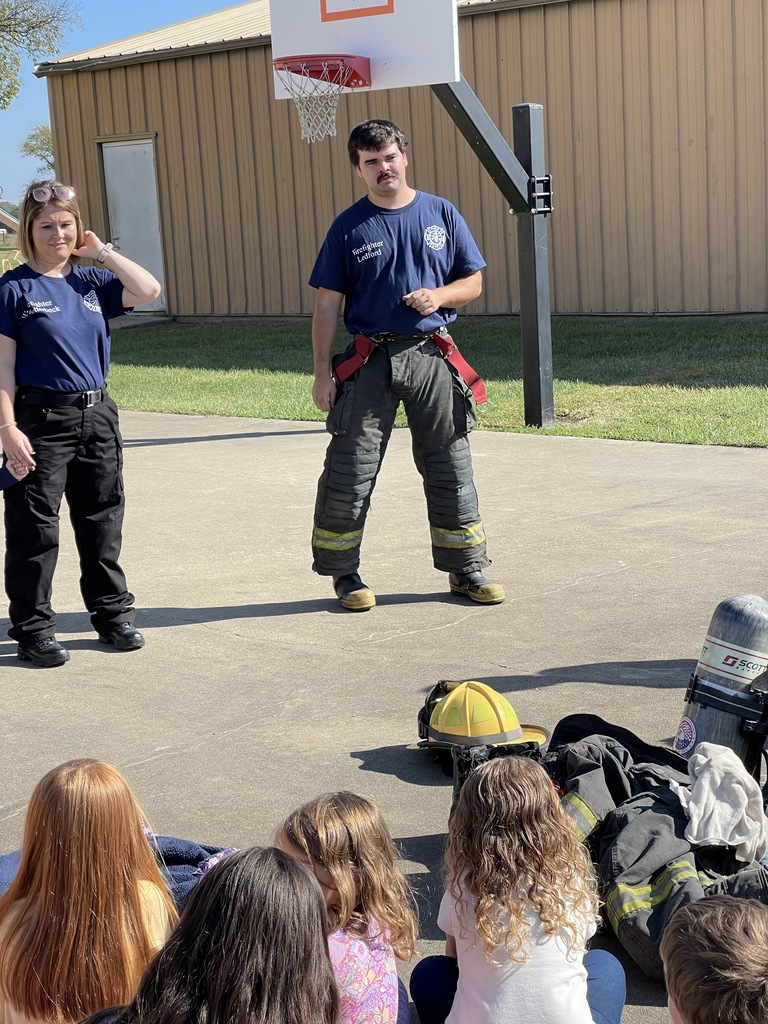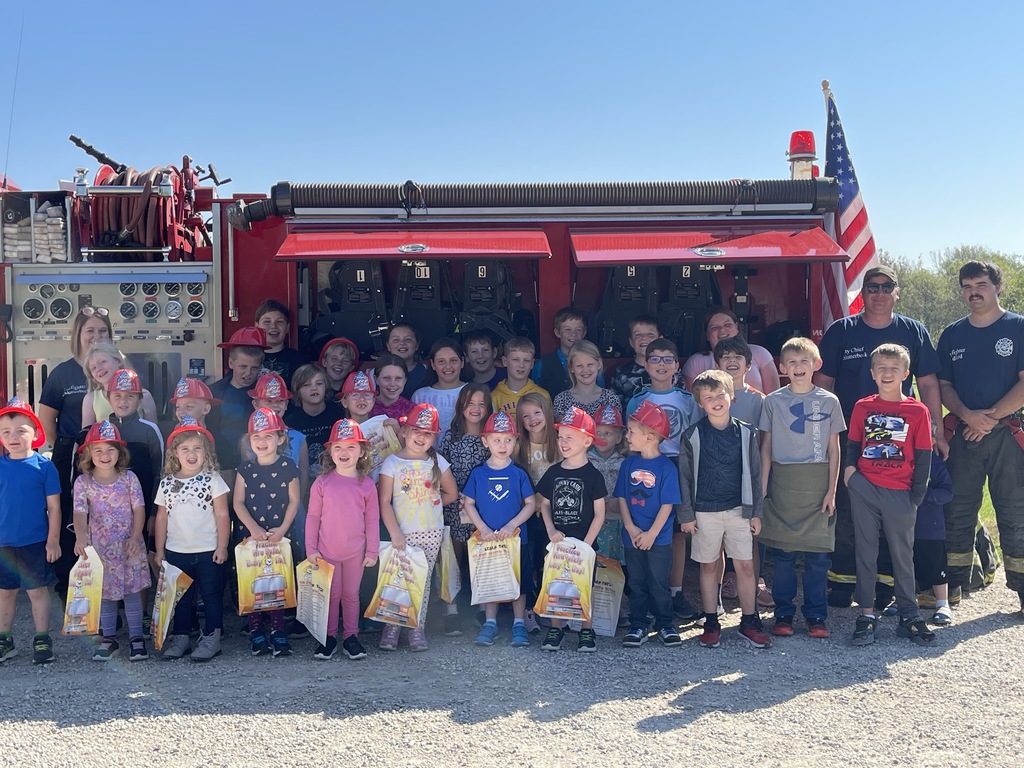 Hamilton Schools will be participating in community service on Wednesday, October 20th from 1:00pm-3:30 around the town of Hamilton. If you have or know of anyone who needs some help please give the school a call. 678-3651 Student labor could include: Painting, hauling off brush, raking leaves, trimming bushes/shrubs, cleaning gutters etc. We are looking forward to helping beautify the town Hamilton!

Just a reminder that this Wednesday, October 13th is Parent Teacher Conferences from 4:15-7:15pm! Elementary parents you should have received a phone call from your child's teacher to set up an appointment. North and south doors will be open for entry. Junior high and High school parents - all teachers will be available to visit with during the three hour time period at your leisure. We look forward to visiting with you and showing you what your child has been learning here at Hamilton Schools!

Parent teacher conferences are a week away. All conferences will be held on Wednesday, October 13th from 4:00 p.m to 7:15 p.m. We look forward to seeing you all!

Hamilton's annual Farm to Table fundraiser by the Class of 2022 is coming up Saturday, October 9th! Downtown Hamilton! Advanced tickets only for $30 each. Call the school at 678-3651 to reserve your tickets soon…this event sells out fast! Steak tips and ribs with all the yummy appetizers, sides and desserts! Special music by Sidnee Gulick and Micah Bayless. You won't want to miss it!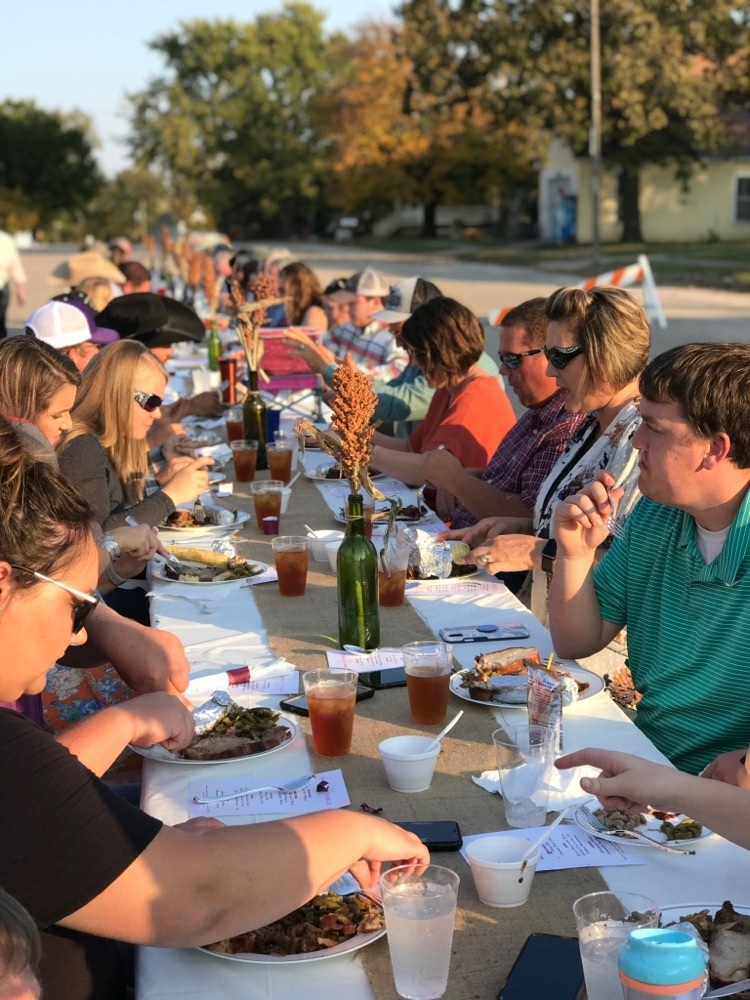 Show your school spirit with a Hamilton Tigers Yard Sign! Proceeds benefit the Hamilton High School STUCO. Forms are due October 7th to the high school office and pick up will be October 14th. You can print this form off or pick one up in the HHS office. Thank you for supporting your Hamilton Tigers!!

HOMECOMING THEMES for the week of Sept. 27th....all students and staff are encouraged to dress up! Prizes given daily for best dressed individual and class - SHOW US YOUR SPIRIT! Monday - Hawaiian Day Tuesday - Hillbilly Day Wednesday - Celebrity Day Thursday - School Spirit - let's see that ORANGE AND BLACK! Good luck to the Hamilton/Madison teams this week!!

THIS WEEK IS HOMECOMING!!! We hope to see Tiger fans out in full force for our activities! Things you should know..... * Wednesday evening beginning @ 7pm we will start the homecoming parade at HHS. All students will have a float to ride on. Following the parade will be a free hamburger/hot dog feed downtown at the fire station. We will then have our pep rally and bonfire. We hope you will plan to attend this community event where we will celebrate 100 years of USD 390! * Friday evening in Madison at 7pm will kick off the homecoming football game vs. Oxford. At halftime will be the crowning of the Hamilton Homecoming Queen and King along with that of Madison as well. Each day at school students/staff will have theme days and activities to celebrate the week. Mark your calendars and plan to join us this week to celebrate HHS Homecoming!!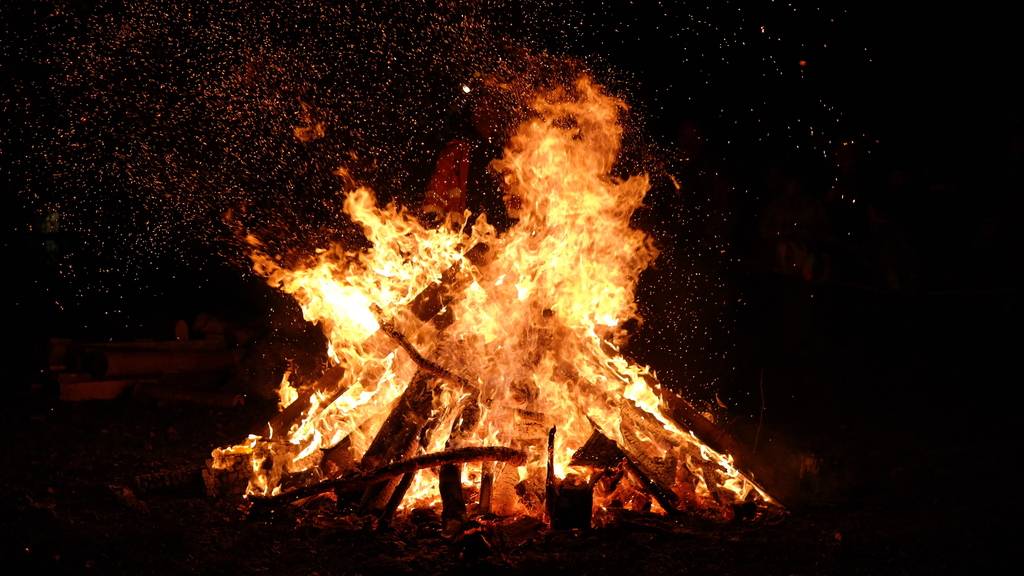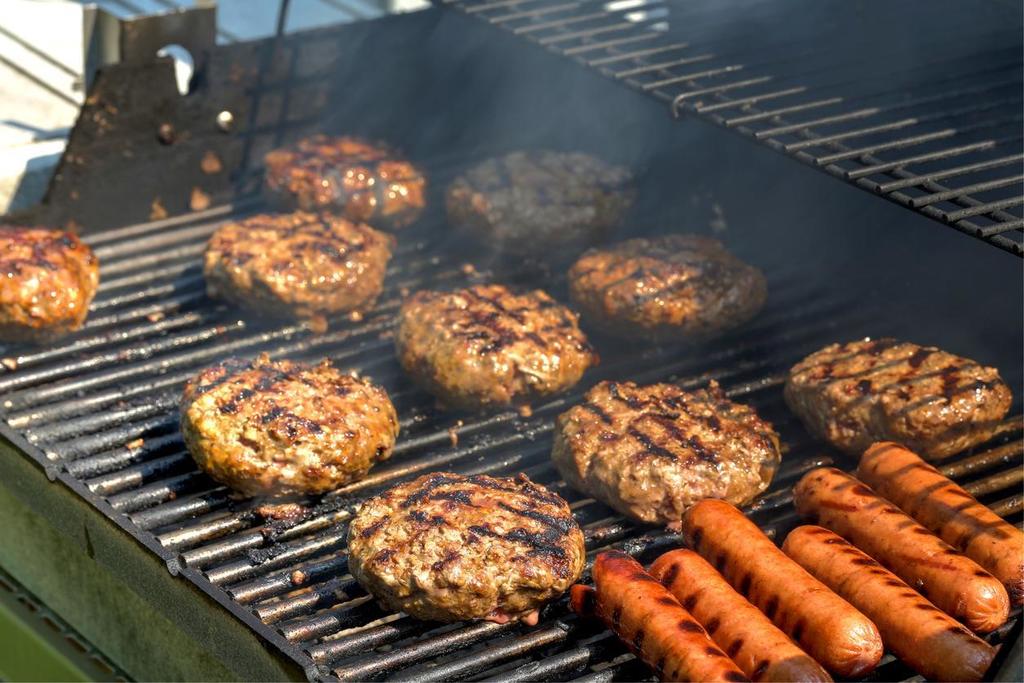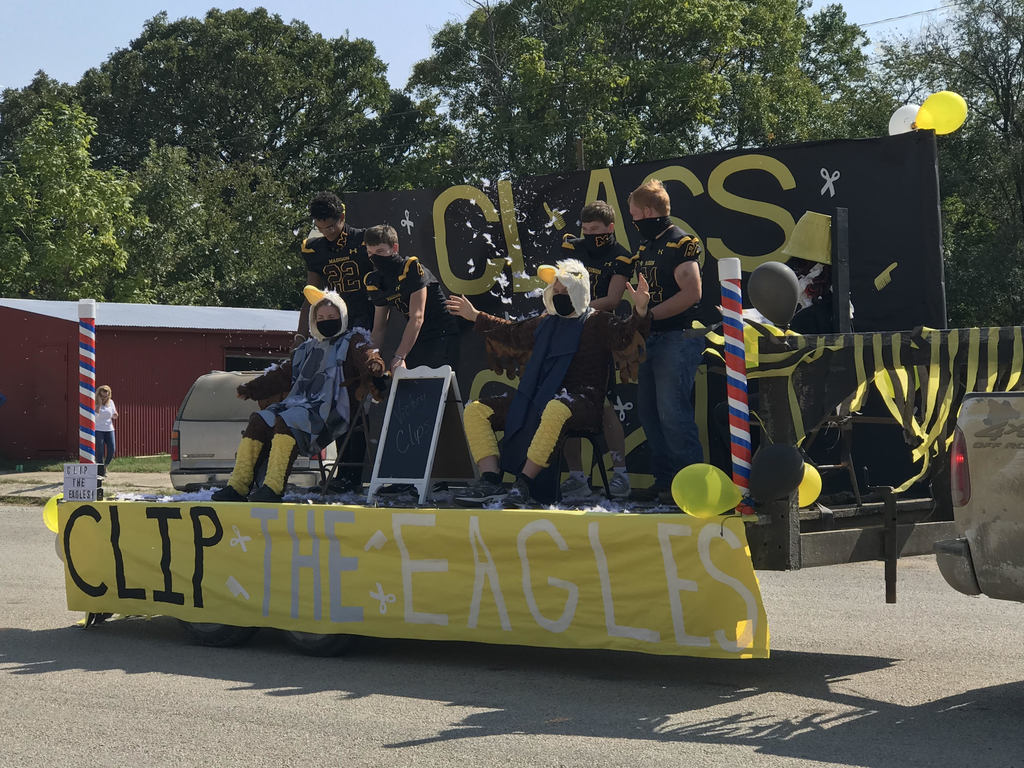 Congratulations to Hamilton's 2021 Homecoming candidates! Left to right: Senior Trace Dannels and Junior Elizabeth Freund, Seniors Drew Stutesman and Emma Woodie and Juniors Haydn Brinkmeyer and Rowdie Watts. Hamilton's community activities will take place downtown Wednesday, September 29, beginning at 7p.m. The Homecoming ceremony will take place in Madison on October 1st,

USD 390 has an open classified position! This person will assist with breakfast and lunch, serve as a para to a few students and assist with transportation. No CDL required. Pay is based on experience. Hours range from 7am-4pm Monday-Thursday. Please contact Tammy at 620-678-3651 if you are interested.

Our junior high and high school Social Science position has a new face....please welcome, Mrs. Jessica Gibson! Mrs. Jessica Gibson is a graduate of Emporia State University. She is currently taking classes through Fort Hays State University to obtain her masters degree. Mrs. Gibson is married to Dustin, and they have five children with a baby on the way. She loves her cows, bison, and five dogs!