We would like to introduce you to some of our new staff! We are super excited to have these teachers and staff in our district! First up....meet Mr. Parker Gates, PreK-12 Physical Education/Health teacher! Mr. Parker Gates comes to Hamilton from Hays, Kansas where he spent the last year as a substitute teacher at TMP. He also spent the last three years at TMP coaching girls basketball along with 2 years coaching football at Victoria High School. This year begins his career as a full time teacher in the area of K-12 Physical Education and Health. Mr. Gates has a two year old English Bulldog named Kobe that he loves to travel with! Please help us welcome Parker to USD 390!!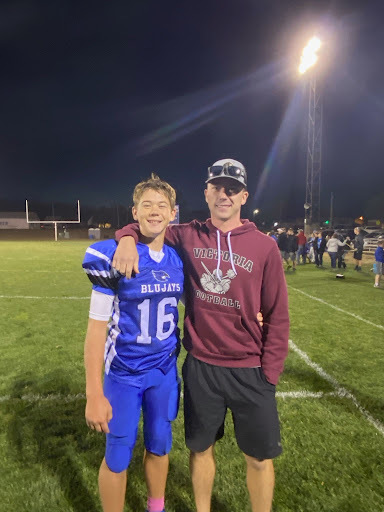 High School Football opens this evening at Herington! Kick off is at 7:00pm. Good luck gentlemen!! #AllAsOne

Congratulations to our HS volleyball team for bringing home three WINS on Tuesday! Way to go ladies! Tonight kicks off Junior High Football action at Home vs. Northern Lyon County at 6:30pm. Come out and support the boys! Good Luck!!

Come with a SMILE!! Tomorrow is picture day!! Order forms will accompany proofs. Can't wait to see all the smiling faces!!

With two full weeks almost under our belts - we are off to a GREAT start here at Hamilton Schools! It's so great to be back seeing all these smiling faces in our buildings! This year is EXTRA special as Hamilton Schools celebrates 100 YEARS!! We have some super special things planned throughout the year to CELEBRATE this centennial milestone! Check out all these smiling faces - who wouldn't love to be greeted by these each day? Happy School Year 2021-22!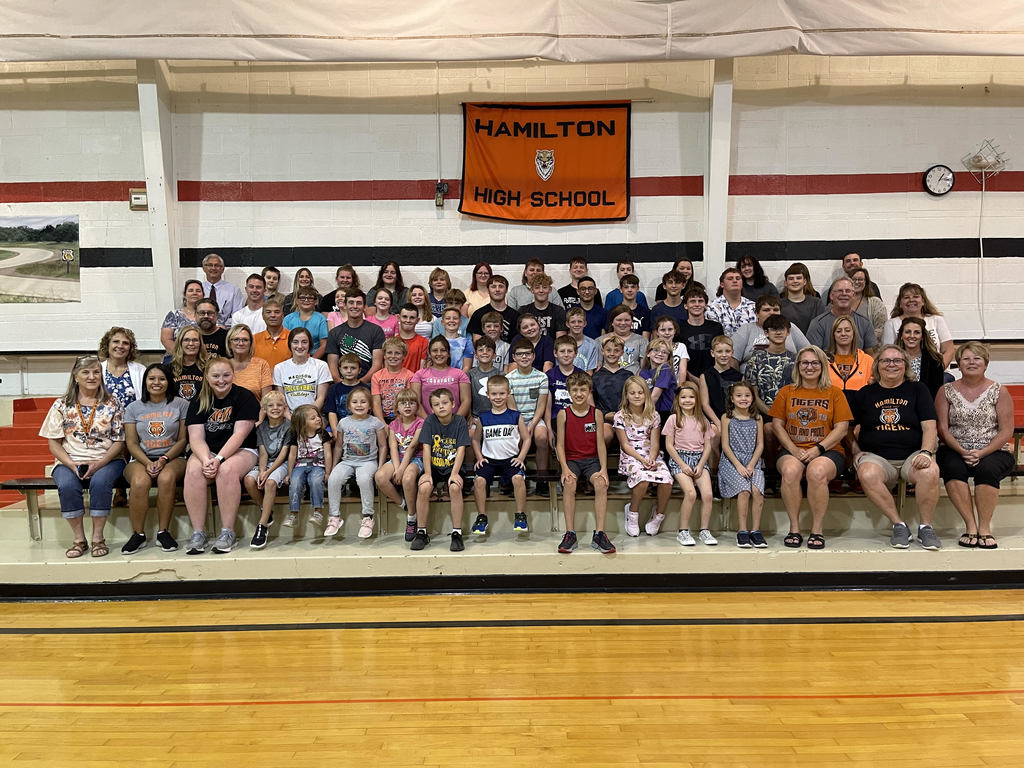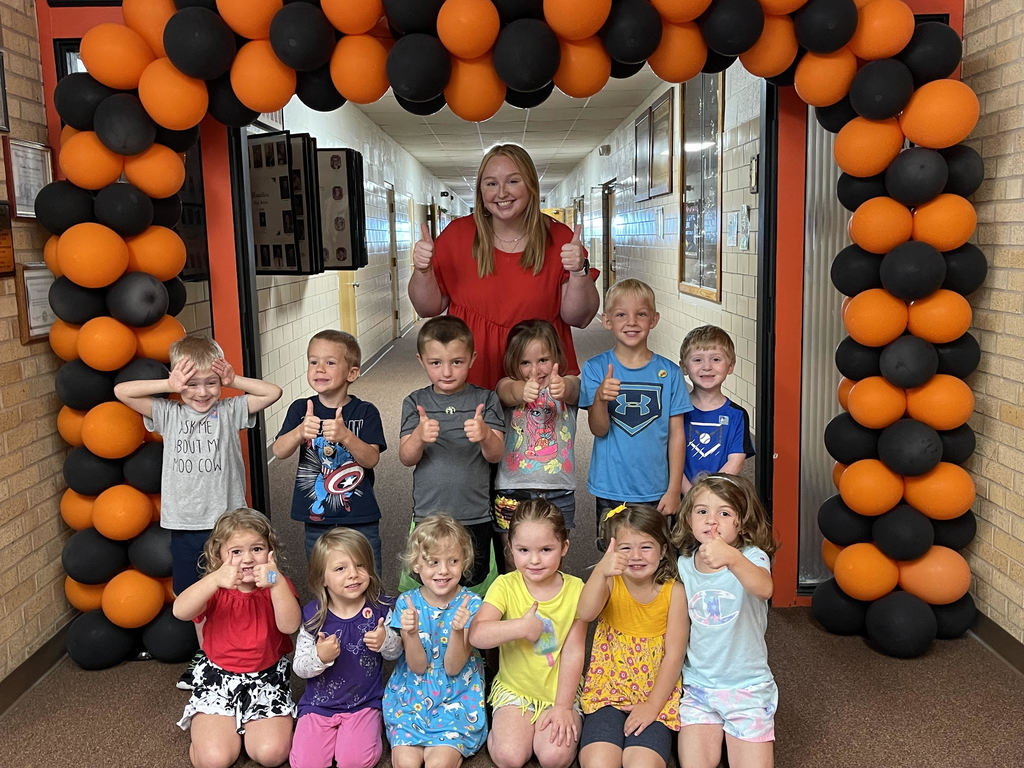 If you are interested in substitute teaching at Hamilton, please call Tammy in the office at 678-3651. Sub pay is $110/day. We are also in search of substitute bus drivers (do not need a CDL). If you are interested please call Tammy. Pay is $15/hr. We would love for you to join our Tiger family!!

Good evening Tiger family.... Our district has had a positive COVID test among our teaching staff at the secondary school. After consulting with our county health nurse our plan for the upcoming week is as follows: * This teacher will be quarantined for at least 10 days. *Students will proceed as normal with attendance in person for both elementary and high school students. * We will incorporate temperature checks upon entering the building and upon loading onto the bus each morning. * We will upgrade our distancing and cleaning practices. * Masks will be optional as they were this past week. Thank you and have a great weekend!

TONIGHT!! Open house from 4:30-6:00 pm. Parent meeting tonight at 5:45! Come meet your teachers and see around your classrooms - we can't wait to see you!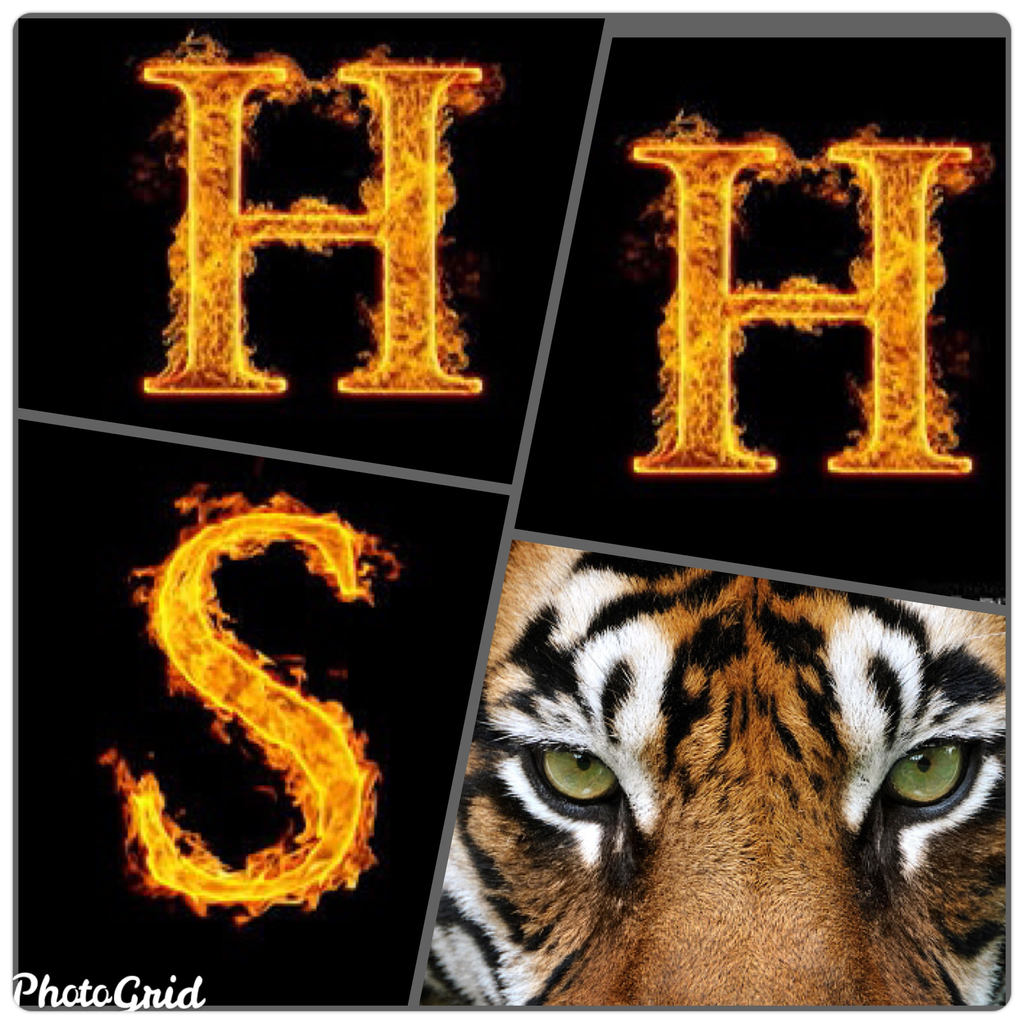 COVID update: USD 390 will continue with last year's end of the school year protocol with social distancing and disinfecting often through out the day. Any student, faculty member, parent or guest that feels more comfortable wearing a mask are encouraged to do so. According to the new federal law with public transportation, masks will be worn and provided for students and adults if needed.

TODAY!! School enrollment at Hamilton in the school library from 9am-3pm. If you are not able to attend enrollment please contact the school at 620-678-3410. See you soon!

Here's the 2021-22 Hamilton School Calendar! Please note Enrollment is Thursday, August 5th from 9 am- 3pm in the school library. Here students will pick up the majority of their school supplies so kindly donated by Lamont Wesleyan Church! Open House will be Wednesday, August 11th from 4-6pm. There will be a parent's meeting at 5:45 in the school gymnasium. We are looking forward to a GREAT school year and can't wait to see you all! For further questions, please contact the school at 620-678-3651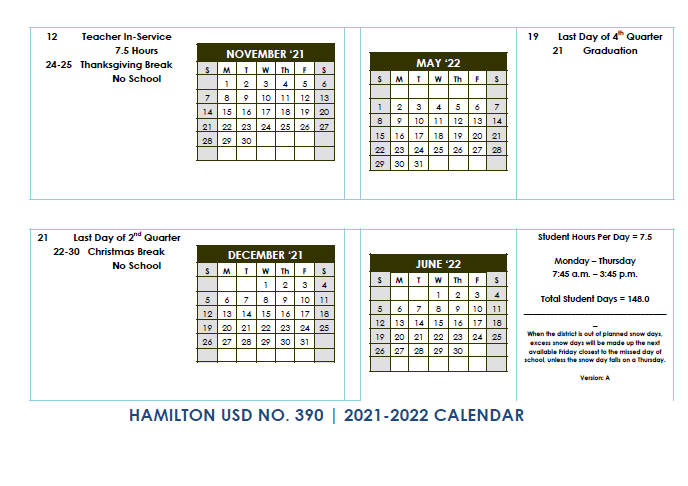 School is just around the corner!! Please see the attached image for needed school supplies for each grade level. NOTE: EVERY student will need a water bottle! Please come prepared with these supplies the first day of school! We are very fortunate that Lamont Wesleyan Church donated the majority of our students' supplies and these will be ready for pick up at enrollment on Thursday, August 5th from 9 am- 3 pm in the school library! Thank you Lamont Wesleyan Church for your very generous donation - you are a BLESSING to our families!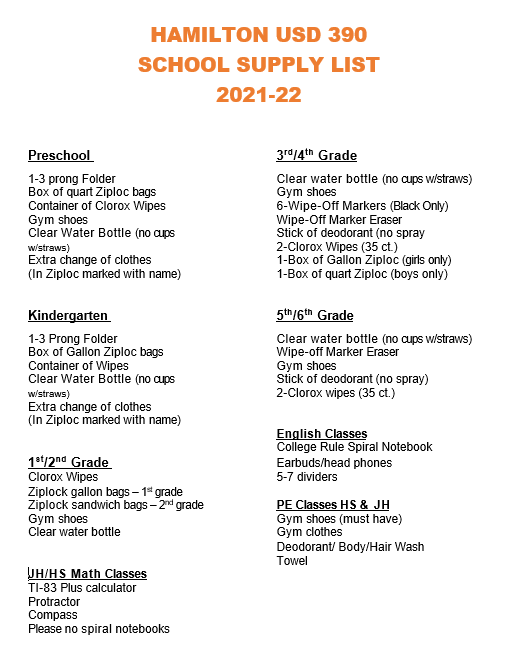 Hamilton Schools Position Available - Para-educator servicing Title I and Preschool programs with limited library responsibilities. $12-$13/hr depending on experience. Monday-Thursday: approx. 35 hours a week. KPERS and insurance available. Email applications to Stephanie Nelson at
snelson@hamilton390.net


USD 390 owes a HUGE THANK YOU and BEST WISHES to two of THE BEST ladies who have spent a combined 50+ years serving Hamilton Schools. Suzan and Dana have poured their hearts and souls into the lives of many children, staff members and the school in general and we could not be more thankful! Thank you to these two ladies! You will be GREATLY missed and we wish you nothing but the BEST!! WE LOVE YOU!❤️❤️❤️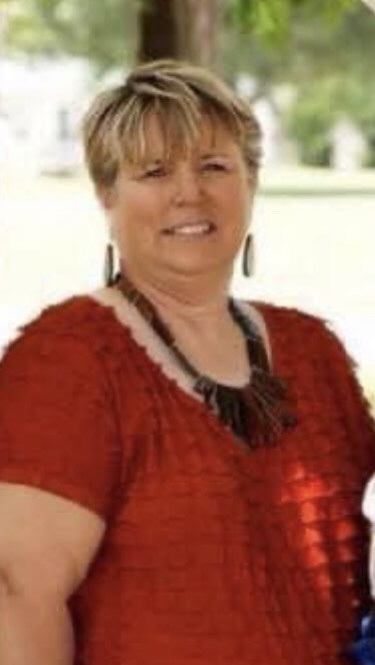 Hamilton is currently seeking a JH/HS Social Studies Teacher, a PreK-12th Grade Physical Education Teacher and an Office Secretary for the 2021-2022 school year. For more information, please contact Dedra Stutesman @ 620-678-3244.

Tonight we celebrate kindergarten graduation!! Graduation will be at 6:00pm in the gymnasium.

Reminder the school music concert is tonight at 7:00 pm. We would love for the community to join us in celebrating the students hard work.

Driver Education class scheduled to begin July 6th. Contact Dedra @ 620-678-3244 to get your child signed up.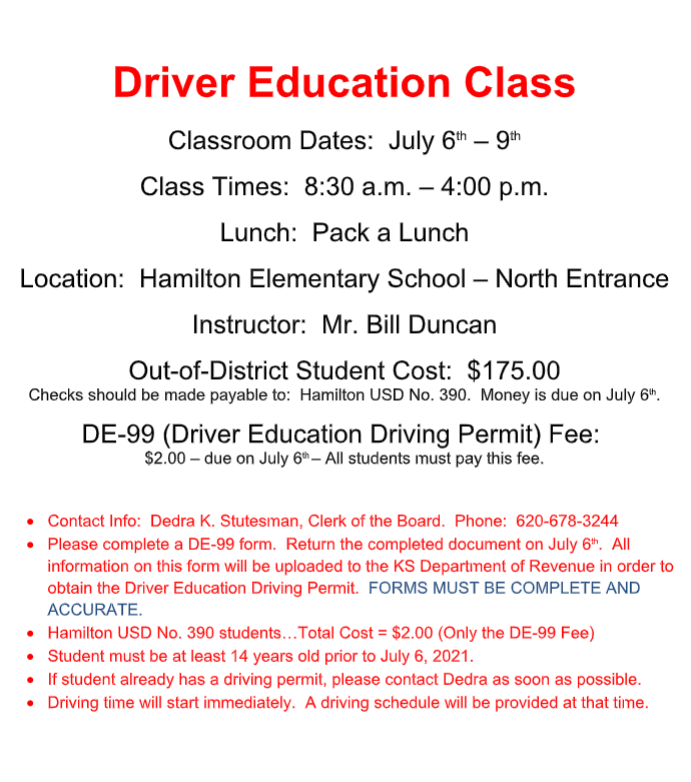 School Physicals: Hamilton USD #390 is not providing school physicals this year, so it is up to the student athlete. The school physical still needs to be completed and turned into the Hamilton High School Office before the 1st practice or prior to any summer activities: (football, volleyball, basketball or cheerleading camps) You will need to contact your family physician or contact Dr. Sarah Burke at Burke Chiropractic @ 620-583-5060 to set up an appointment. Dr. Sarah Burke is in Eureka at 203 N. Main Street and the cost will be $10.00. Physical forms will be left at her office. Physical forms may also be picked up in the high school office until May 27th.