"Celebrating the Season" will look a little different this year. In efforts to stay in good health, Santa has made the difficult decision not to attend our annual Christmas Program. Attendance will be limited to 5 tickets per family. Social distancing will be required, along with temperature checks and masks for all attending. If interested in live streaming, please contact the school at 620-678-3410.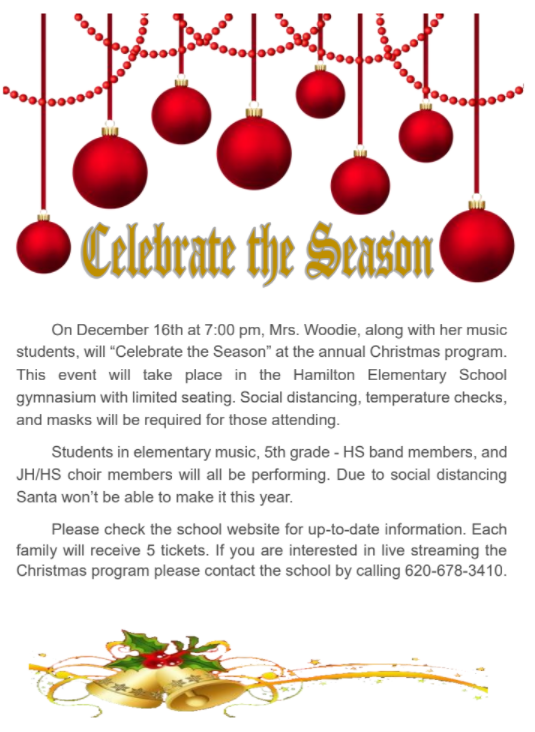 There is so much going on in the classrooms here at Hamilton this fall. You can never be sure who you may come across.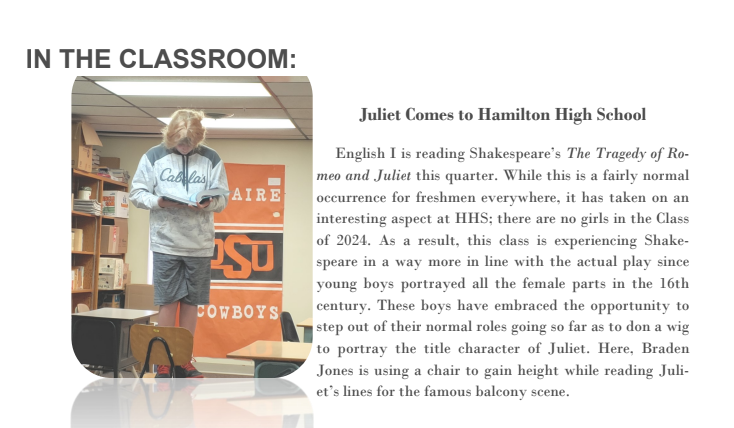 The 8th grade has entered into their second week of their Beef Stick Fundraiser. If you would like to order, but haven't had the opportunity, reach out to one of our 8th grade students. All orders must be in and paid for on Novembers 30th.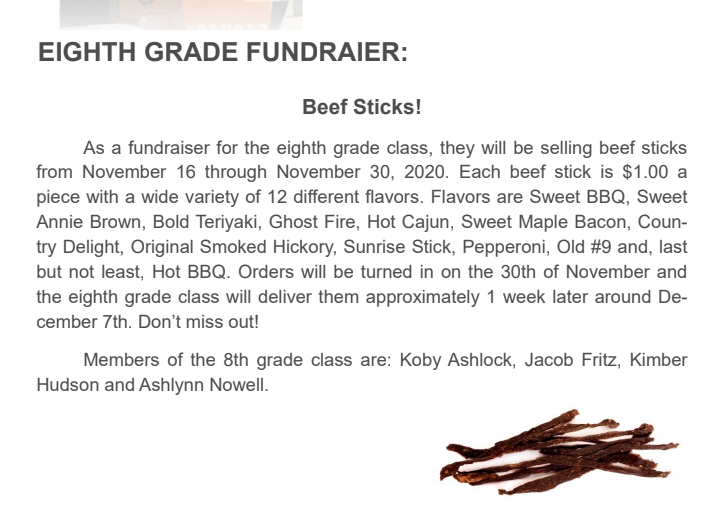 New to students this year, is the Hamilton Pride Award. In the attachment, you can see the criteria that students must meet to receive the award along with the students that worked hard to earn it for the first 9 weeks of the 2020-2021 school year. Another awesome achievement for some of our Tigers!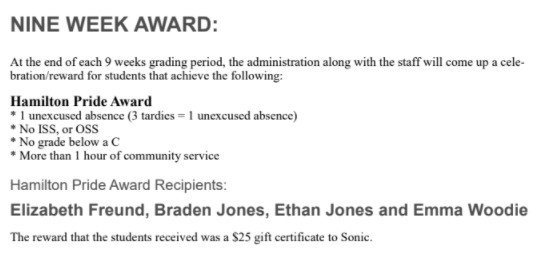 We would like to announce our First Nine Weeks Honor Roll Students! Congratulations and keep up the good work!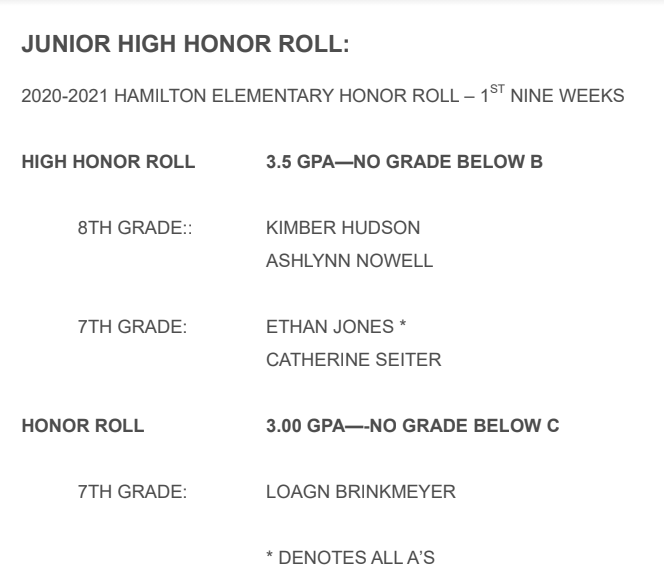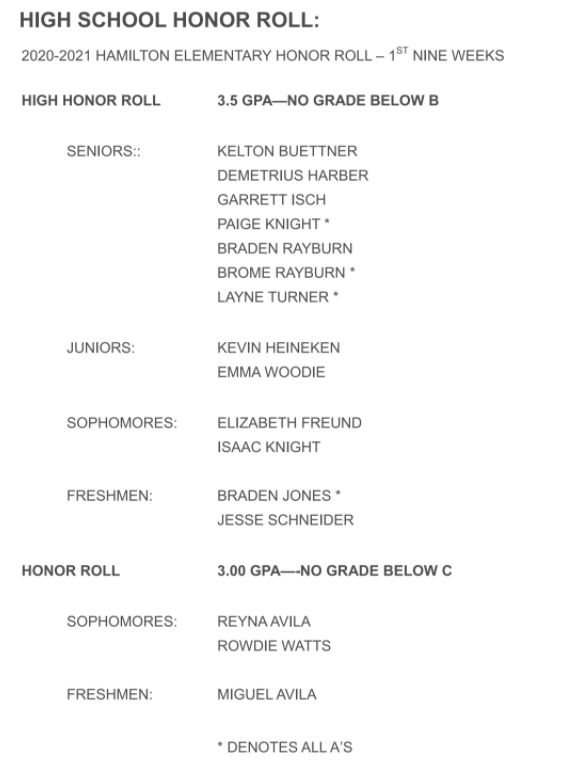 Madison-Hamilton falls to Little River 24-48 bringing their season to an end.

Madison-Hamilton 16 Little River 40 with one quarter to go.

Halftime Little River leads Madison-Hamilton 20-0.

Madison-Hamilton trail by 12 at the end of the first quarter.

Madison-Hamilton will host Little River tomorrow night as they continue to work their way through State Playoffs. Kickoff is scheduled for 7. There are no fan restrictions. However, all fans are asked to wear masks and social distance when possible.

Junior High Basketball plays in Waverly tonight. Games start @5!

https://youtu.be/tUdoUAsyJUw
For those who can't attend the state quarterfinal football game on Friday, the link above will give you full access. Go Tigers

Madison-Hamilton wins 60-0.

Junior High Basketball season opens tonight against SCC in LeRoy. Games begin at 5. There will be no JV Girls game and JV Boys will only play one half.

Contact your favorite HHS Senior to order Krispy Kreme Donuts and Coffee. Orders and payment are due by 3 p.m. November 16th. Items will be delivered on November 24th.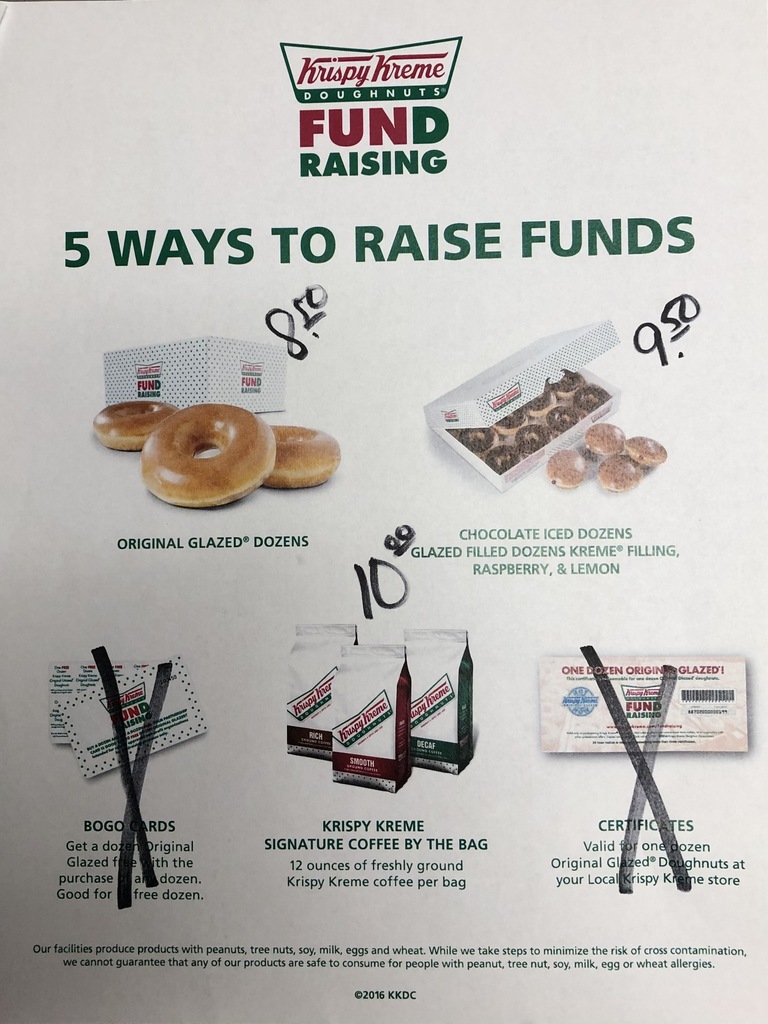 Reminder: Parent Teacher Conferences begin tonight. Please wait outside the building until your scheduled time when a faculty member will assist you. Masks will be worn for the duration of your visit and health screenings are required prior to entering the building. Thank you for your understanding and cooperation.

Madison-Hamilton beats West Elk 59-6. The Bulldogs move on to the second round of the state playoffs next Friday.

Madison-Hamilton will host West Elk Thursday at 7 in the first round of the state playoffs.

Do to inclement weather and student safety concerns, Hamilton Unified Schools will not be in session today Monday, October 26th. Please stay safe.

Today's the day. Make lunch/dinner simple and beneficial. Place an order with Pizza Hut and mention the senior class fundraiser so that they receive 20% of the proceeds. A huge thank you for your support from Hamilton's class of 2021!